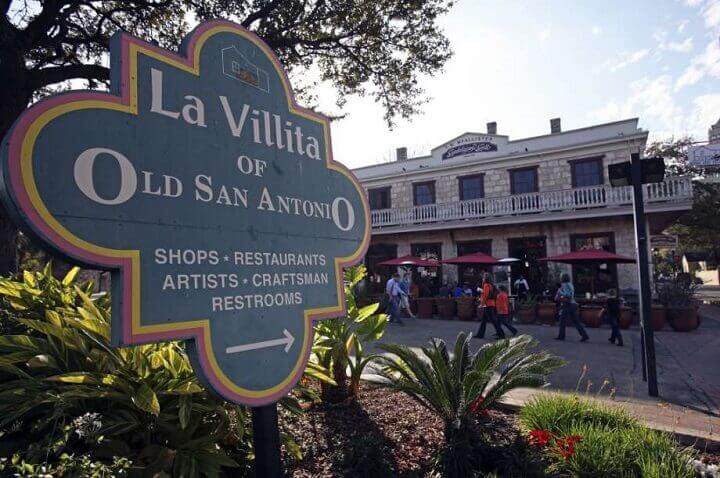 Express-News Reporter Guillermo Garcia broke a story last week about a confidential city plan to sell La Villita and Market Square. The plan disturbed some city councilmembers, who told Guillermo about a closed-door meeting in which the deal was discussed:
Inner-city Councilwoman Mary Alice Cisneros was put on the defensive this week after revelations that she's pushing the sale of two downtown cultural icons, Market Square and La Villita, to the politically connected Cortez family.

The proposal was presented Thursday in a closed-door City Council session and was greeted with strenuous objections by Cisneros' colleagues, several said.

"We had a presentation of an interested party looking to purchase the square and La Villita, and a majority of us said, 'No way,'" Councilwoman Lourdes Galvan said. "The gem of our history and culture is simply not for sale."

Related: A tough year for the mainstream media. But is watchdog journalism really dead?
The story put Cisneros on the hot seat and she later said the deal was dead.
I found one of her comments interesting:
Cisneros acknowledged Friday that she had discussed a project with representatives of the Cortez family, but said only: "Whatever you are telling me I heard, if I heard it, was in executive session and should not be up for public discussion."
This comment leaves the impression that public officials are barred from discussing what happens at government meetings when they go behind closed doors to discuss legal matters and other sensitive topics.
Actually, Cisneros and other officials are perfectly free to talk about what happens in executive session. That's according to a 1989 opinion from then-Attorney General Jim Mattox.
Mattox had been asked whether the Texas Open Meetings Act prohibits public officials from publicly talking about closed-door meetings. State Sen. Kent A. Caperton feared that prohibiting that kind of talk would be a violation of free speech.
Related: How to share news tips with an investigative reporter
Mattox determined that the law only prevents officials from releasing documents related to the topics discussed in executive sessions. "It does not prohibit persons who are present at the executive session from afterwards talking about the subject matter of the session," Mattox wrote in the opinion.
So if you want answers about a topic that interests you, wave a copy of this AG opinion anytime a public official tries to tell you she can't talk about closed-door meetings.