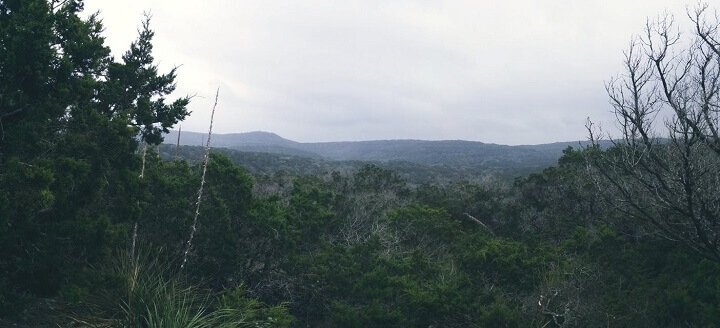 Environmentalist Fay Sinkin died last week at the age of 90. There's a rich archival resource available to the public for anyone who wants to learn about her life and the decades-long battle she fought to protect the Edwards Aquifer, San Antonio's main drinking supply.
The University of Texas at San Antonio established an archive of William and Fay Sinkin Papers, 1928-2008, located downtown at the Institute of Texas Cultures. The archives contain news clippings, brochures, studies, and other documents. There are certain rules you must follow to read these records but they're open to everyone.
Reading Sinkin's papers, it's striking how long fights over the Edwards Aquifer have been raging. The Edwards Aquifer is fed by runoff from rain that filters through limestone on the city's North Side. In the 1970s, real estate developers started eyeing that area to build new homes, parking lots, and streets — the kinds of things that taint runoff with pollutants.
Related: Get in touch with investigative reporter John Tedesco
Many of us remember the PGA Village — Jaime Castillo wrote a column about how Sinkin helped collect 100,000 signatures to turn in a petition opposing the proposed resort.
But not so many people remember how Sinkin had drummed up signatures decades earlier in a similar battle.
In 1975, real estate developer Sam Barshop sought a zoning change for a new "super mall" at U.S. 281 and Loop 1604. Sinkin showed up at City Hall with 47,000 signatures from people opposing the mall. Henry Cisneros supported the effort, at least initially, and the mall tore a rift in the San Antonio business community.
Many downtown business owners opposed the city's northward growth. A Greater Chamber of Commerce committee headed by construction magnate H.B. Zachry was a major proponent of the mall and operated with a $50,000 war chest.
Barshop filed a lawsuit and Sinkin and others eventually lost the battle. The result is Northwoods Shopping Center.
Not many shoppers looking for deals at Marshalls are probably aware of the heated political battles that were fought over that piece of land.