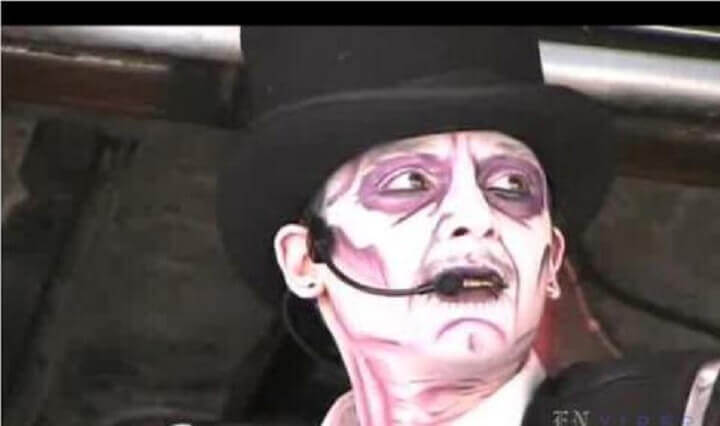 Meet Stumpy. This pale zombie was the subject of a video I shot during a daylong class at the San Antonio Express-News offered by Angela Grant, our online media producer.
Angela gave us tips about how to shoot video. Then she sent us out to film whatever we wanted for a few hours. After that, we returned to the office and she showed us how to edit our clips using Final Cut Pro on a Macintosh.
I love the power of the written word. But some of the best stories being told at my newspaper have never appeared in print.
Thanks to Angela, the Express-News has produced interesting online videos that are essentially mini-documentaries. Most are about two minutes long. Unlike many annoying TV news broadcasts, the reporters don't inject themselves in the middle of the story.
Related: Tips for shooting better video of anything
Angela announced that she's moving to Houston, which is great for her but bad for the newspaper. Angela helped us produce professional videos that anyone — not just journalists — can learn to make. Angela blogs about the finer points of videos at newsvideographer.com.
There's a debate in newsrooms about whether online videos are worth it. Angela blogged about her frustrations with building a loyal audience — most of the paper's videos don't muster more than 1,000 web hits. I've wondered if this is because people are only interested in YouTube videos of laughing babies, or if it's because we make it difficult for readers to find and share our videos. (Notice how my video in this blog isn't actually embedded? That's because our web site won't let me.)
I hope we figure it out. When they're done right, online videos compliment news articles by showing readers information in a way that written words can't.
In August, the Express-News sent me to Portland, Ore., for a story about that city's light-rail system. I shot some video while I was up there.
The finished product won't win any awards at Sundance. But the goal of the trip was to see what light rail is like in Portland, and share that information with readers in San Antonio, many of whom have never traveled on light rail.
By that standard, I think the video worked. It showed people how a light-rail train looks and sounds, and it might help them decide if it makes sense for San Antonio.
If it helped people make an informed decision, then the video served its purpose.
Thanks, Angela.