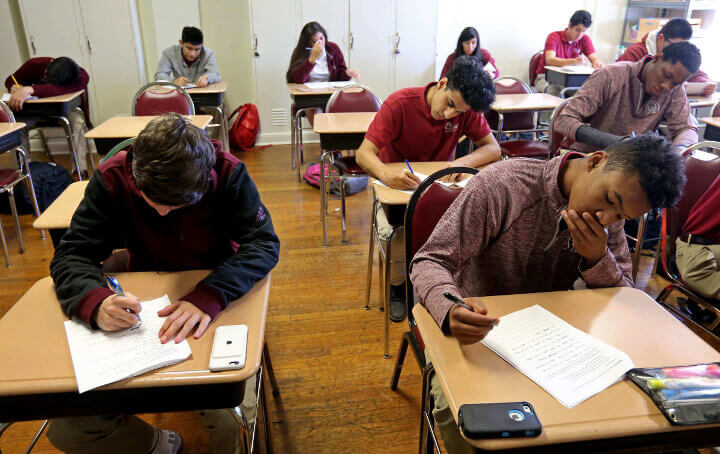 Investigative stories in Texas about questionable recruiting in college athletics; an exoneration in a controversial criminal case; and police officers who are rarely charged with a crime.
Ticket to the Top | San Antonio Express-News
"How tiny St. Anthony Catholic High School got involved in a questionable recruiting pipeline that included the University of the Incarnate Word, a talent scout and a booster to land star Nigerian basketball player Charles Bassey, one of the top big men in the country." Story by Adam Zuvanich
Texas Couple exonerated 25 years after being convicted of lurid crimes that never happened | The Intercept
"The couple's prosecution in 1992 was part of a wave of cases across the country amid an episode of mass hysteria known as the Satanic Panic. Beginning in the 1980s, accusations flew that the childcare industry had been infiltrated by bands of Satanists hell-bent on brainwashing and sexually abusing young children. The Kellers' exoneration closes a decadeslong chapter of profound injustice for a couple that paid an exceptionally high price for the credulousness of local law enforcement." Story by Jordan Smith
A question of restraint: Texas police rarely faulted as 289 suspects died in their custody | Austin American-Statesman
"Even when officers violated use-of-force policies – using banned tactics, for example, or failing to promptly summon medical help for an injured prisoner — it was rare for them to be charged with a crime. Over the past decade, it happened just a handful of times, a six-month investigation by the American-Statesman has found. It was equally uncommon for officers to face discipline from their departments, such as suspensions or reprimands." Story by Tony Plohetski and Andrea Ball
Dannenbaum, target of FBI probe, has controversial history along border | San Antonio Express-News
"Bitter feelings still linger in Brownsville more than a decade after the city's port paid millions of dollars for a bridge that was never built to Dannenbaum Engineering, the statewide engineering company whose offices the FBI raided in April." Story by Richard Webner
Did I miss a good story? Contact me or leave a comment below.